1 event,
The 15th Sakura Health Fair 第15回サクラ・ヘルスフェア
1 event,
The 27th JAA Art Exhibition 第27回ニューヨークで活躍する日本人・日系人美術家展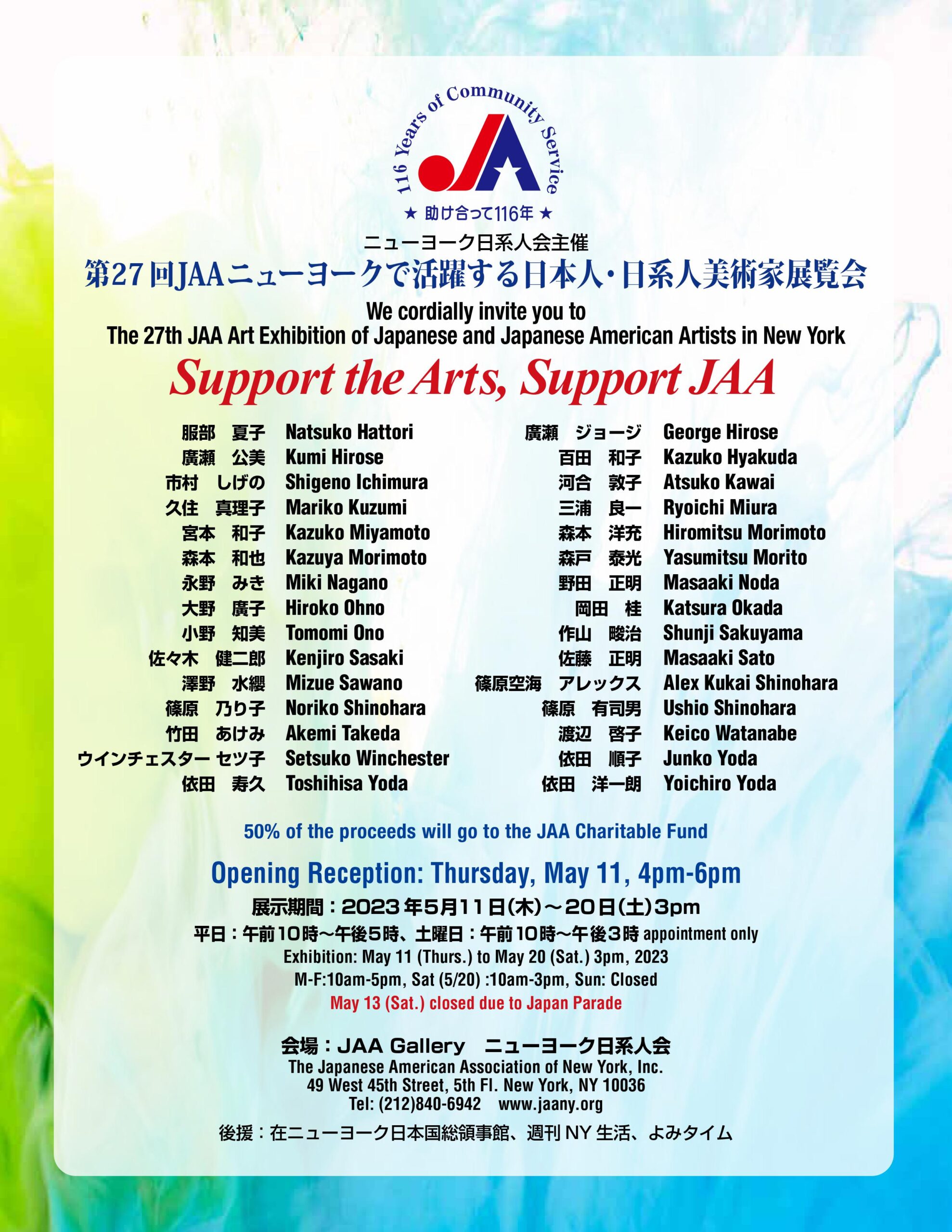 Annual Art Exhibition with 30 artists. 30名のアーティストの作品が展示されます。
2 events,
We will celebrate the 2nd Japan Parade with Ms. Kristi Yamaguchi, Figure Skating Olympic Gold Medalist, as the Grand Marshal of Japan Parade 2023! JAA will join the parade at Central Park West from 81st to 67th St. (southbound).  Please come and enjoy it with us. We need more people for Japan Parade! Please make […]
1 event,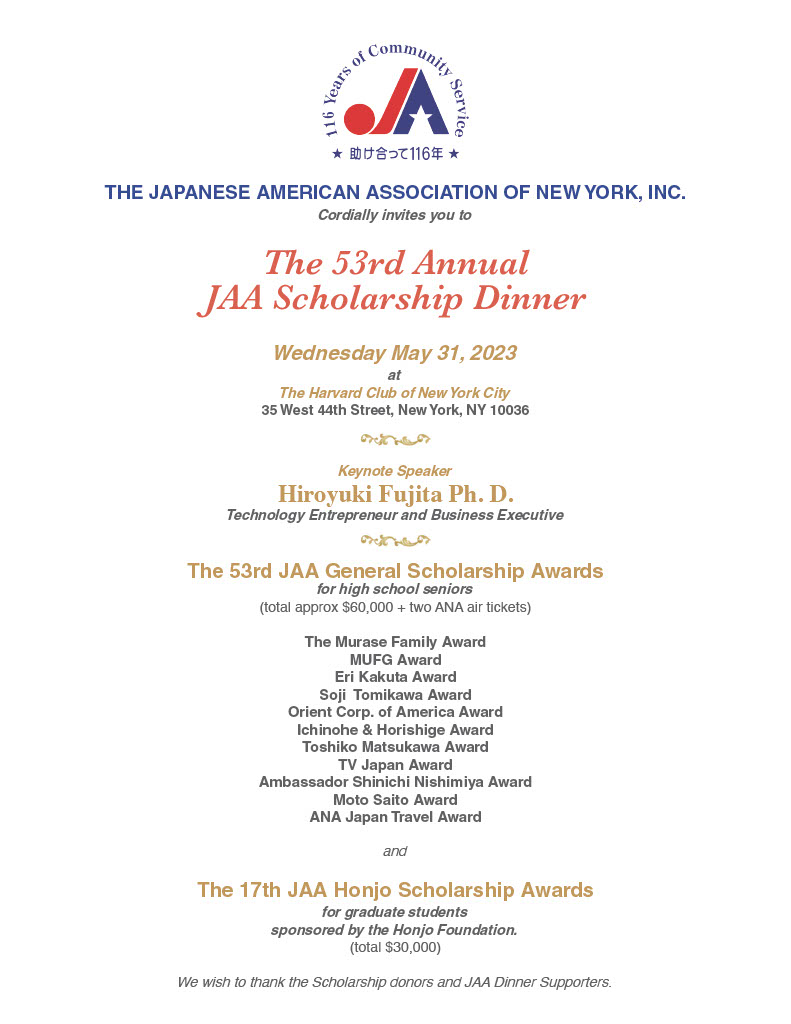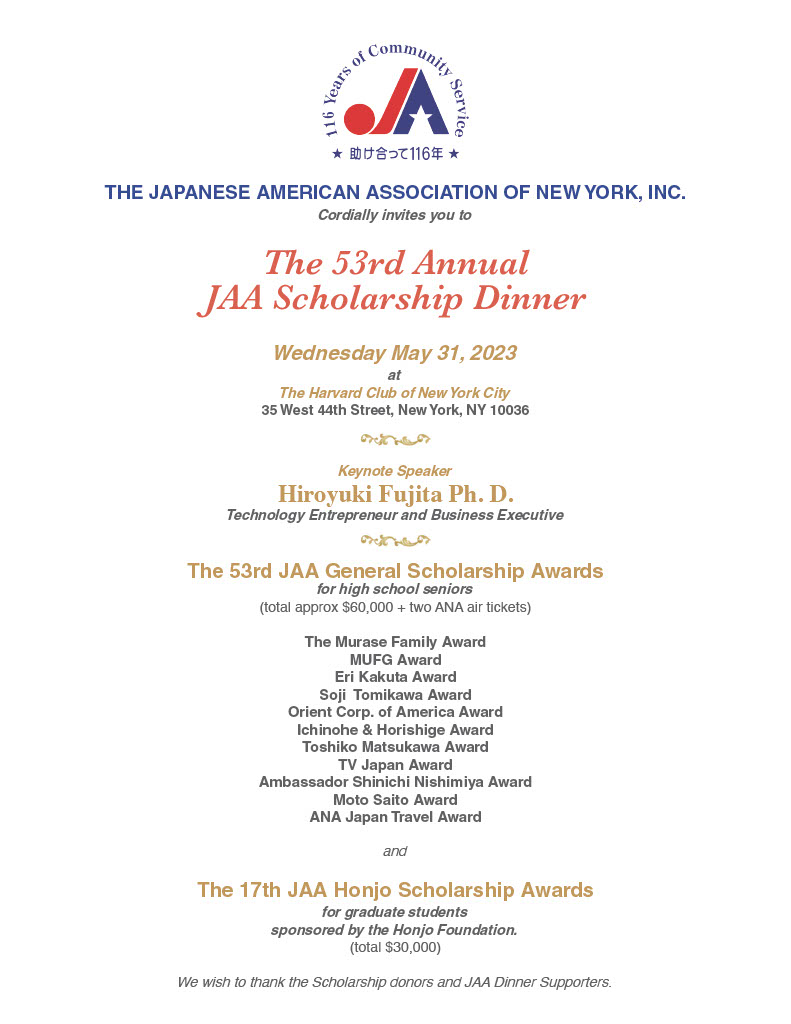 "the JAA Scholarship Award Presentation Dinner of the 53rd JAA Scholarship Awards & 17th Honjo Scholarship Awards" at Harvard Club (35 W. 44th St.). Our Keynote Speaker will be Hiroyuki Fujita, Ph.D., a technology business entrepreneur and chair of Ohio State University. Reception at 6pm, Dinner and award presentation from 7pm. $300/person ($100 tax deductible). […]
This should show up after the event.