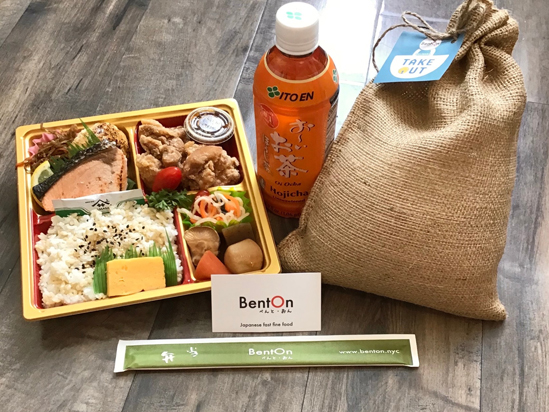 As a result of the New York City quarantine due to the COVID-19 pandemic, we closed our JAA offices and community hall on March 19, 2020. We continue to stay connected to our members and our community through several initiatives:
Each day, JAA Executive Director Michiyo Noda emails updated information from the mayor's office and Consulate General of Japan in New York to our members and supporters.
We call seniors who don't have access to the internet in order to check on their health and safety, making sure they know our priority is their well being.
Volunteers created more than 1,500 masks and donated them to Food Bank of New York, Bowery Mission, the Coalition of Homeless, and to seniors and others in need.
We launched Project Bento on May 4. We have been delivering more than 180 bentos a week to seniors and people with disabilities in Manhattan, the Bronx, Queens, and Brooklyn. More than 60 volunteers from the entire community are connected to this project.
We are able to provide support to people who are food insecure and in need by providing them with gift cards that we've purchased through our fundraising efforts.
Free consultations on legal matters and other topics of concern within the community are available by telephone.
We are offering ZOOM lectures on various topics including health and employment insurance as well as classes on Japanese culture, music, and general well being.