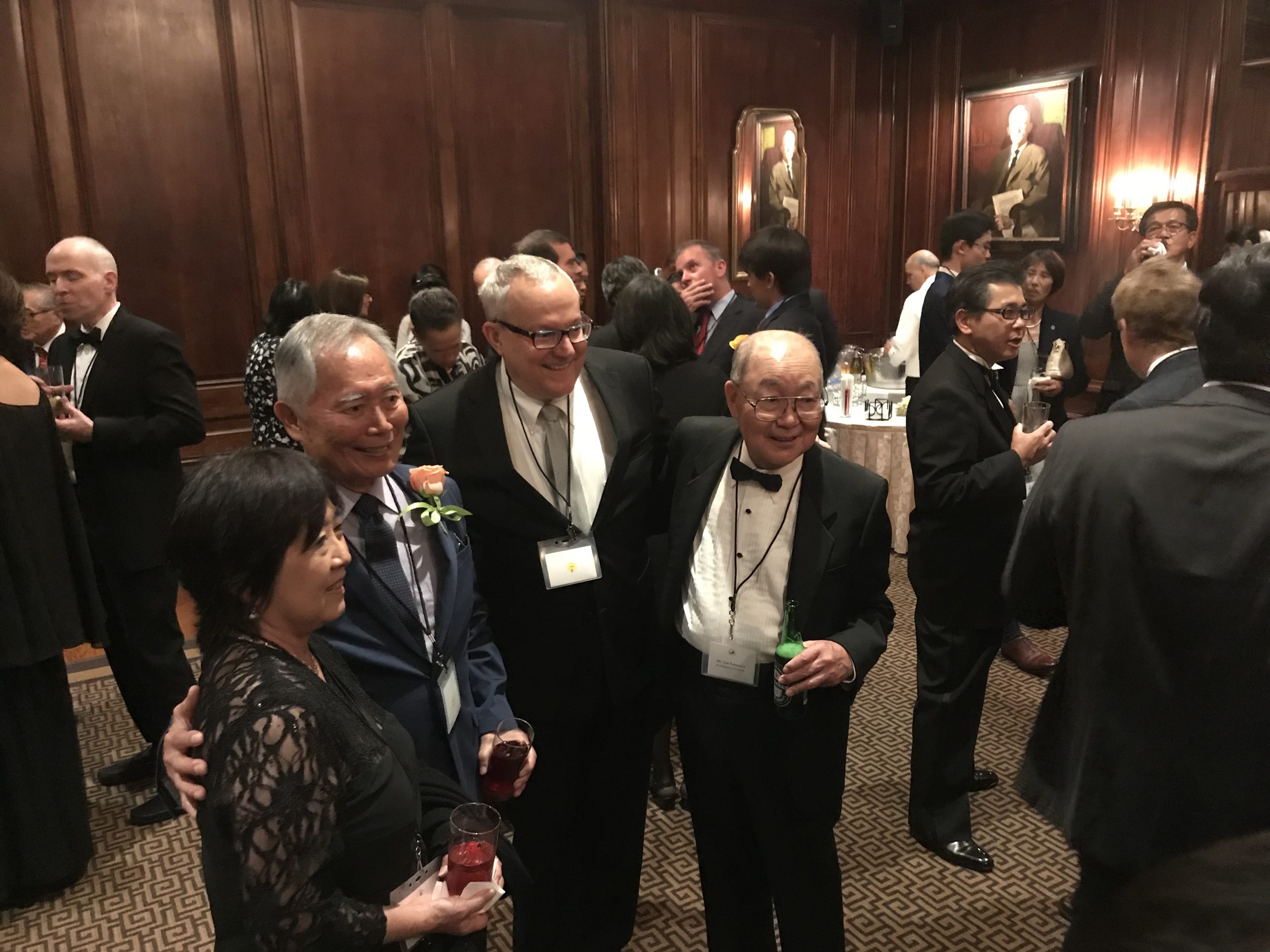 2020 General Scholarship Guidelines
This year we are proud to celebrate the 50th Anniversary of our JAA Scholarship Awards program.
Since 1971, the Japanese American Association of New York, Inc. has been awarding scholarships to graduating high school students of Japanese descent living in the New York tri-state area who are applying to US institutions of higher learning.
In the past, scholarships have been awarded in the range of $1,000.00 to $10,000.00 and airline tickets to Japan may also be awarded to certain scholarship recipients this year. Due to the generosity of our donors, we have a variety of scholarships to award, for example, the John and Miyoko Davey Foundation will be awarding five scholarships of $5,000 each going to graduating high school students focusing their studies in the area of science, engineering, economics and/or music.
We have decided to postpone our 50th Anniversary JAA Scholarship Award Presentation Dinner, which had been scheduled for Tuesday, June 2nd, 2020, at the Harvard Club, 35 West 44th Street, because of the current COVID-19 situation. But awardees will still be announced and will receive JAA scholarships at the beginning of June.
A completed application form with one passport size photo.
A double-spaced essay not exceeding 500 words on one of the following topics:
1. It is 160 years since Japan's first mission visited New York and paraded down Broadway (https://citylimits.org/2020/01/23/samurais-on-broadway-recounting-the-first-japanese-mission-to-the-u-s-160-years-later/). This year, the first Japan Day Parade plans to celebrate this event.  What significance is there to this New York history and what relevance does it have to your own personal history?
OR
2. The State of California Assembly issued a formal apology for the internment of Japanese Americans during World War II.  What is the significance of this apology and how do you relate this to current events surrounding the debates about immigrants and immigration in America?
Your latest school transcript AND a copy of SAT or ACT scores.
A letter of recommendation from your school counselor or teacher.
Membership in JAA. If no one in your family is a member of JAA, a membership form is available at www.jaany.org. Please call the JAA office with any questions.
You must be attending a four-year college in the United States in the Fall of 2020.
THE DEADLINE FOR APPLICATIONS IS MONDAY MAY 4, 2020 AT NOON
Submission Instructions:
Please submit your application through our online form or you can download the Document and email it to info@jaany.org or noda@jaany.org.
Subject Line: JAA Scholarship
JAA Scholarship Committee
Japanese American Association of New York, Inc.
Applications and requested materials should be sent via email because of COVID-19 concerns. Please ask your college office, teachers and others to send recommendation letters by email.
INCOMPLETE APPLICATIONS WILL NOT BE REVIEWED.
All applicants will be notified of the results of their application.
If you have any questions, please contact us at info@jaany.org or 212-840-6942.
Co-Chairpersons: Mitsuru Claire Chino, President and CEO of Itochu International Inc.,
Satoru Murase, JAA Vice President
JAA RESERVES THE RIGHT TO CHANGE OR MODIFY THE SCHOLARSHIP APPLICATION FORM, SCHOLARSHIP AWARDS AND/OR SCHOLARSHIP DINNER FOR ANY REASON
The JAA reserves the right to review the conditions and procedures for this scholarship program and make changes at any time.