1 event,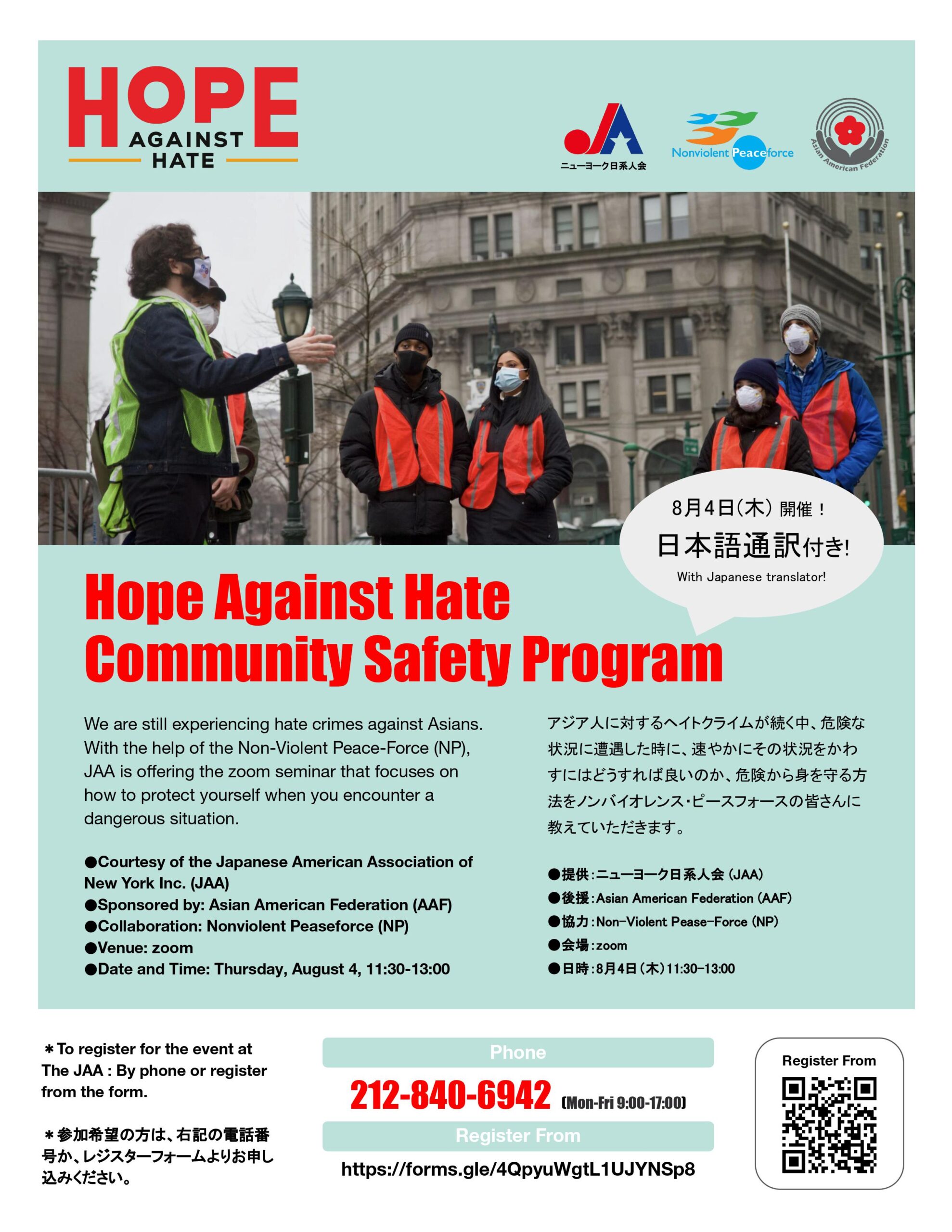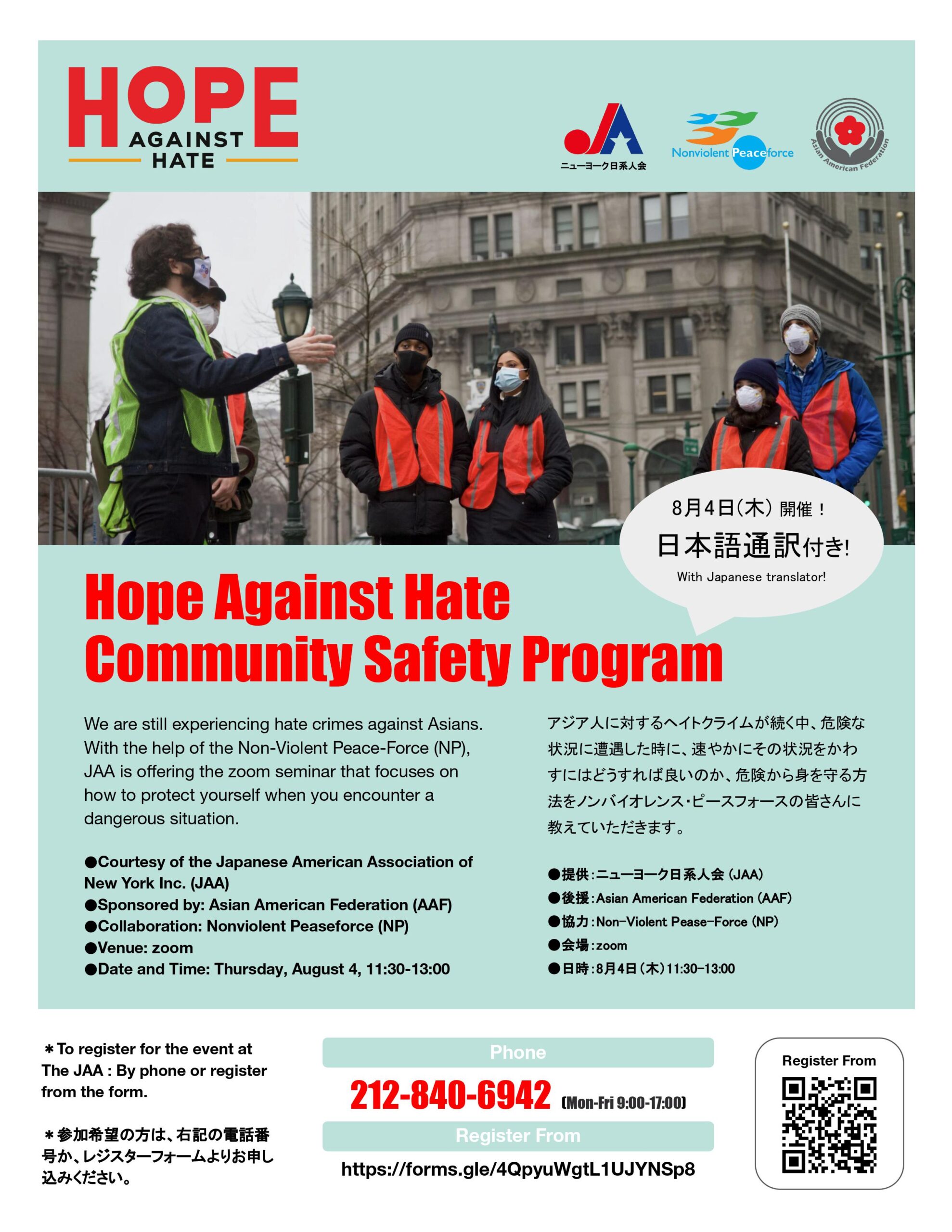 This Training will teach us how to avoid mental and physical situations. Please make your reservation and check attached the flyer, we will send ZOOM Information soon! このトレーニングはクライムに直面した時の状況・行動の把握や心構え等の対応を指導します。ご参加ご希望の方は、ご予約ください。ZOOMインフォメーションをお送りします。添付のフライヤーをご覧ください。
2 events,
by Attorney Reiko Kasano. Advice on any of your legal concerns except for Immigration Law. 30 min/person. Please make your reservation at JAA. 笠野玲子弁護士による無料電話法律相談室(移民法以外)」ご予約下さい。各30分。
1 event,
at Central Park-North Meadow or Randall Island If rain, it will be postponed. More detail will be announced later! 「第36回JAA外務大臣杯軟式野球大会決勝戦」セントラルパークノースメドー球場で行ないます。今年のチャンピオンが決まります。天候によりスケジュールに変更がありますのでご注意下さい。  
This should show up after the event.